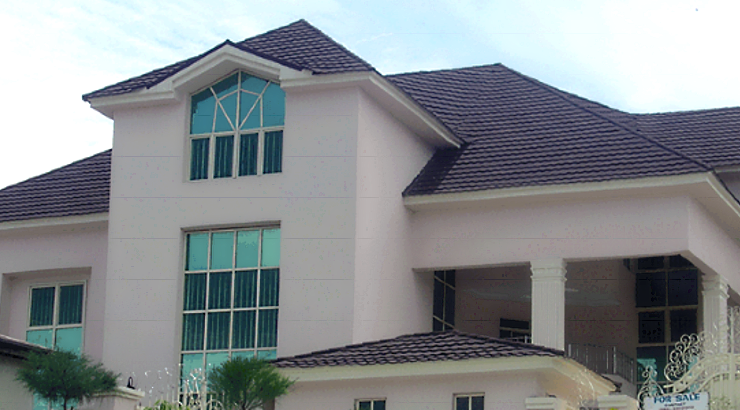 When installing or replacing a dilapidated roof, careful consideration should be given to the types of roofing materials available to give a home that much-needed makeover.
Unfortunately, the many types of roofing materials to choose from make it difficult for the average homeowner to make an informed choice of materials.
To help you out, here are the most popular roofing materials.
Best Roofing Materials
1. Metal Shingles/Shakes
Metal shingles or shakes are an excellent choice for homeowners seeking the benefits of metal roofing materials without having to install actual metal roofs.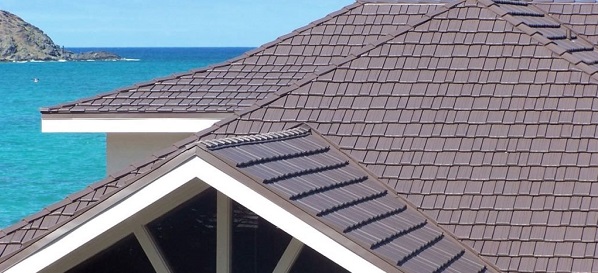 Made from stamped metal and finished with mineral grains or a premium baked coating, metal shingles can be designed to look like wood shakes, asphalt shingles, or slate or clay tiles.
These roofs typically cost $7 to $10 per square foot to install. They can last 30 to 50 years.
2. Standing seam metal roof
This is the most popular type of metal roofing.
Standing seam roof is so named because the steel or aluminum panels are designed to meet in raised seams that interlock to keep moisture out of the building.
Metal roofing materials are becoming increasingly popular in regions with heavy snowfall and areas prone to wildfires, as metal roofs are completely fireproof.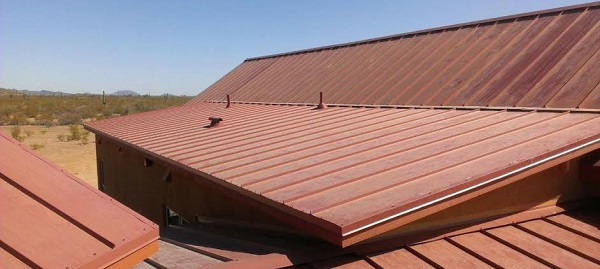 One of the disadvantages of these types of roofs is that they can only be installed by persons with special skills and not every roofer is able to install them.
Assembling a standing seam metal roof costs $6 to $12 per foot.
Metal roofs can last 30 to 50 years, some types even 75 years.
3. Rolled Roofing
Rolled roofing consists of long rolls of mineral infused and asphalt infused material covered with mineral granules.
Each roll is approximately 100 square feet of roofing material and approximately 3 feet wide.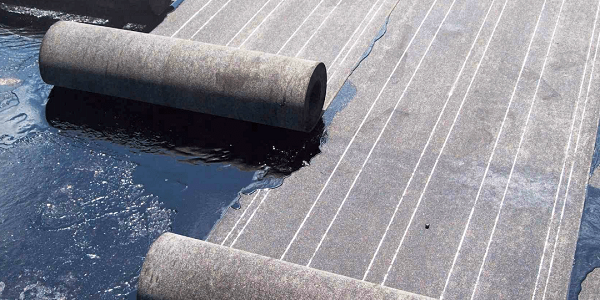 Rolled roofing materials are ideal for low-slope residential homes and for outdoor structures such as sheds, shops, and other utility buildings.
4. Slate Shingles
These are easily the best roofing materials available on the market.
Slate roofing is made up of thin sheets of natural stone, giving it an extremely long lifespan of 75 to 200 years. It is ideal for homeowners looking for stylish roofing.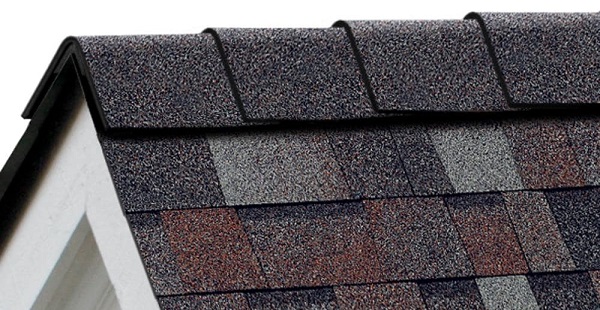 Installing slate shingles, however, requires specialized skills – which are not easy to come by. It costs $30 to $75 per square foot to install a slate roof.
5. Asphalt Composite Shingles
Asphalt shingles roofing materials are quite popular in the United States.
Asphalt shingles are made from a fiberglass base covered with asphalt and mineral grains and come with a 20-30 year warranty, making them a preferred option for homeowners.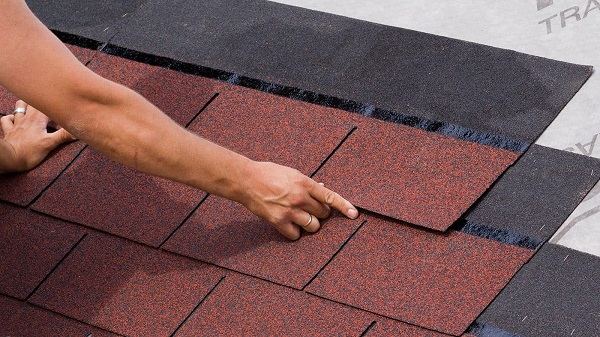 Installation of asphalt composite shingles is quite simple and almost any roofing company has the capacity to install shingle roofing materials – at a cost of $1.50 to $3.50 per square foot.
6. Wooden clapboard/shaking
Although wood is susceptible to wildfires and moisture damage, wood shingle roofing materials are still a popular choice for luxury home owners.
Shingles are basically thin, wedge-shaped blocks of wood made by precision sawing. On the other hand, shakes are made by splitting wood.
They are thicker wedges with a bumpier texture.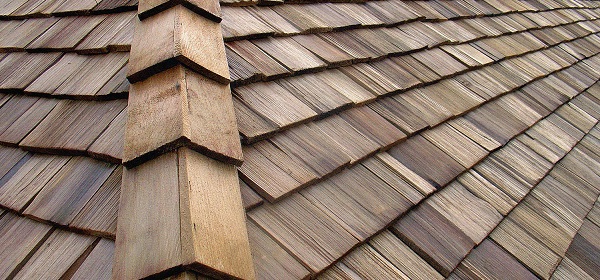 It costs $4.50 to $9 to install a square foot of shingles, with shakes being more expensive to install at about $6.50 to $11 per square foot.
Depending on climate and maintenance, a wooden shingle or shaker roof can last up to 60 years.
7. Clay tile
Made from earthen clay that has been pre-cast into rolled or interlocking shapes and fired for rigidity, clay tiles are a good roofing material for hot climate areas or in areas where there is salt air.
This makes them a common feature in coastal areas or deserts.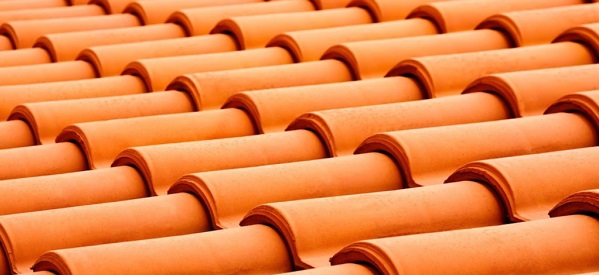 In most cases, clay tiles are often left unglazed – with their typical red-orange color – but they can be glazed and fired to make ceramic roof tiles.
RELATED: How to Choose the Right Roofing Material for Your Home?
It costs $10 to $18 to install a square foot of clay tile, although ceramic tile installation costs can be as much as $30 per square foot.
Clay tiles can last over 100 years.
8. Built-up roofing
This is one of the oldest roofing options, mainly used for flat roofs. Built-up roofing systems consist of multiple layers of roofing felt infused with asphalt that is applied hot.
The felt is applied in overlapping layers to create a barrier two or four layers thick.
A layer of finely ground stone is then embedded in hot tar over the top to make a durable and impermeable roof.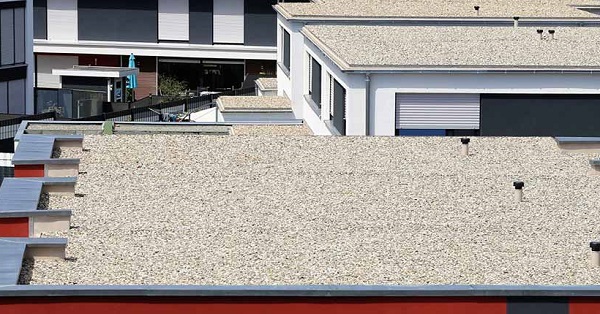 It costs $2.50 to $5 to install a square foot built-up roofing material.
These roofs can last 20 to 50 years.
9. Synthetic Slate Roofing
Designed to mimic natural slate, this roofing material is made from synthetic polymers fused with recycled plastic and rubber.
Synthetic slate roofing is extremely lightweight, making it a viable candidate for buildings that cannot support the heavy weight of natural slate.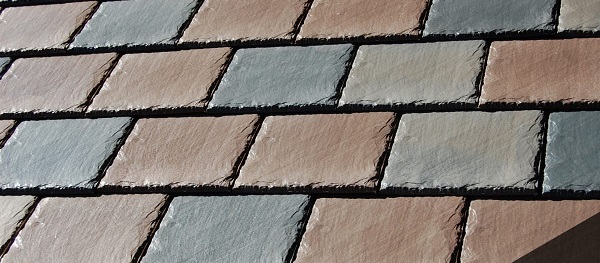 While not as durable as natural slate, synthetic slate comes with a warranty of up to 50 years. Synthetic slate installation costs are between $6 and $12.
10. Membrane Roofing
Membrane roofing materials are an excellent choice for flat or very low pitched roofs.
They come in varieties including EPDM (ethylene propylene diene monomer), neoprene (polychloroprene), and PVC (polyvinyl chloride).
Others include polymer modified bitumen and chlorinated polyethylene and chlorosulfonated polyethylene sheets.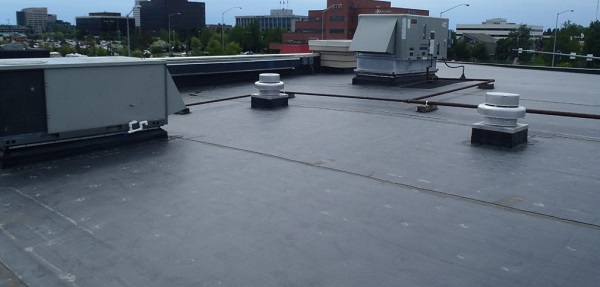 EPDM, a synthetic material often referred to as rubber roofing, is easily the best membrane roofing material.
As with rolled asphalt roofs, EPDM is applied in large sheets that limit the number of seams where water can penetrate.
With proper maintenance, these roofs can last 20 to 35 years.
It costs about $3 to $4 to install a square foot membrane roof.
11. Concrete tile
This is an alternative to clay tiles, with similar laying techniques and benefits.
Concrete tiles are cast from standard sand-mix concrete that has been colored to a desired shade.
They come in a number of profiles – some of which resemble rolled clay tiles, while others are low-profile variants that resemble wood shakes.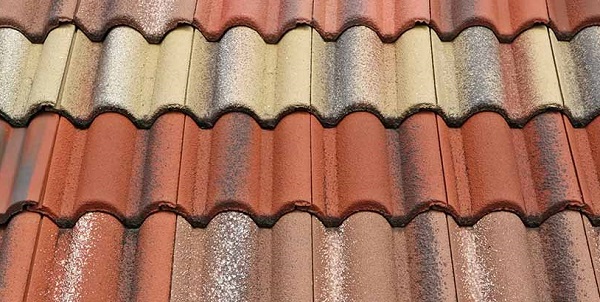 Because of their size, concrete tiles are an excellent choice for high wind areas.
It costs $9 to $12 to install a square foot of concrete tiles, which can last 50 years or more with proper maintenance.
Read next…